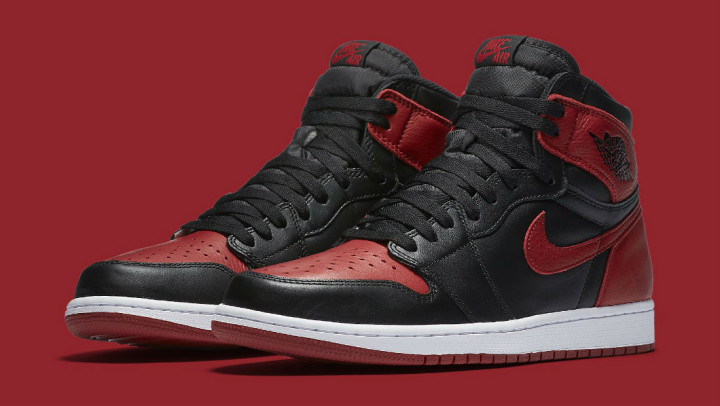 The pair of sneakers you see above is called Air Jordan 1 'Banned'. Why? The story goes that in 1984, Michael Jordan, debatably one of the best players to ever walk the basketball court, had signed an endorsement deal with Nike. The collaboration had birthed the first pair of Air Jordans. But when MJ wore them unto the court the NBA was not pleased. Why? Because back then the rules mandated, all white or all black sneakers, no other colors. MJ insisted on wearing them and was fined $5,000. But those sneakers had caused a buzz, the crowd loved it, and so, Nike decided to pay the fines for MJ, so he continued wearing them, and soon school kids would save up all they had and stand outside Nike shoes to cop the latest Air Jordans. Nike sold $70 million worth of Air Jordans by May 1985, one month after they were released into stores. By December 1985, they had made $100 million on those shoes alone.
How much was invested? Reports say MJ was paid $500,000 yearly for 5 years. The Air Jordan 1 is now considered a classic and now has several colorways. There is something special about the way pencil jeans can sit on it, and so can cargo shorts, wide bottom pants, etc.
The point of sneaker collaborations is more sales. Product placement. If a celebrity will wear it, then the word will get out there. Jordan proved that this could work, but even before his Nike collaboration, as far back as 1934, Chuck Taylor pioneered a sneaker collaboration with the Converse All-Star.
While it has undergone many iterations with added padding, better curvature, flat soles, the original structure of the Converse has been retained since they signed American basketballer Chuck Taylor as an ambassador. These days the All-Stars are called Chuck Taylors and his name is present in the ankle patch. The collaboration gave Converse 80 percent of the sneaker market, but eventually, Nikes, Adidas, and other collaborations rose to prominence.
These days, we have musicians, actors, and other celebrities especially African Americans joining their basketball counterparts as collaborators with sneaker makers. Kevin Hart, Pharrell Williams, Rihanna, Beyonce, and many more on this list.
If you won't buy the sneakers for the style, you will buy them because of your favorite celebrity. Yeezy sales hit 1.3billion dollars in 2019, still trailing Nike's Air Jordan sales of 3billion dollars.
But I am buying Yeezys as fast as I can. I swear I am.
References
– People.com
– highsnobiety.com
– Sneakerhistory.com